STAND BY, NEW THINGS ARE HAPPENING!!!!
WE ARE GOING TO BE CHANGING THIS WEBSITE TO A NEW FORMAT HANGAR BLOG. WE ARE STEADILY INCREASING OUR PRODUCTION AND MOVING TOWARD FULL TIME OPERATION WITH NV AERO AND ELLISON FLUID SYSTEMS. OUR PLAN IS TO PROVIDE PERIODIC WORKSHOPS, MAINTENANCE AND REPAIR SERVICES, AS WELL AS ONSITE COMPOSITE TRAINING. WE INTEND ON HAVING A WEST COAST REGIONAL FLY-IN WEEKEND TO FILL THE GAP WITH THE GATHERINGS TOO FAR AWAY FOR MOST TO ATTEND WITH THEIR KR.
Phone: 800-515-4811, FAX: 949-544-0495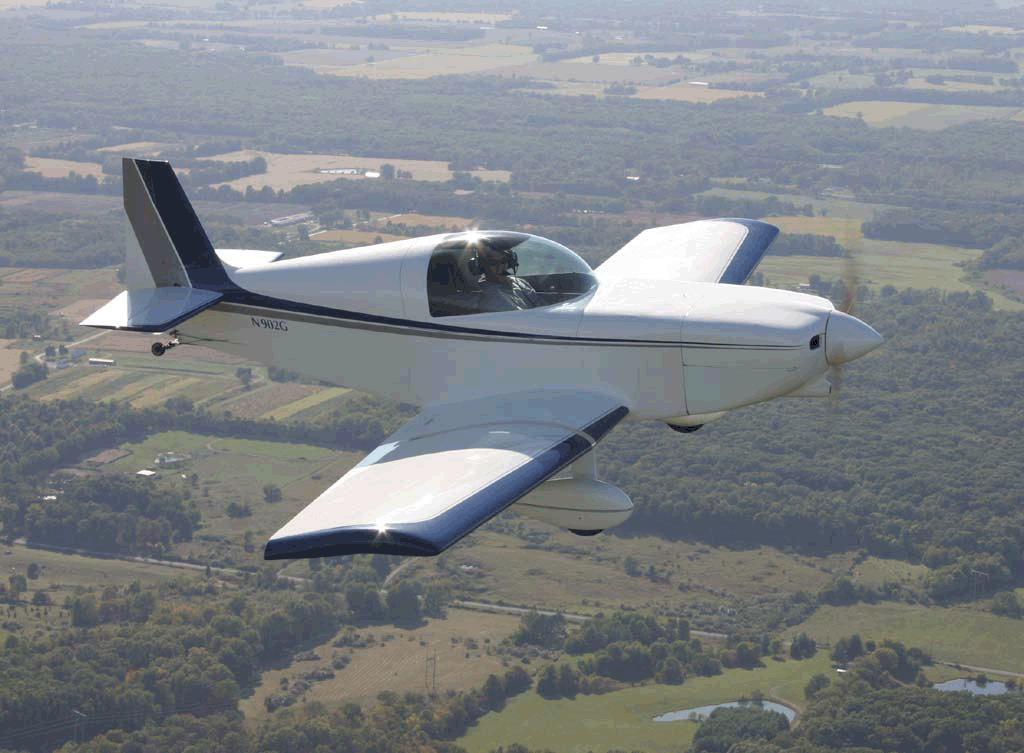 Steve Glover at http://www.NVaero.com has taken on the cause and is providing parts and services on a wide selection of KR parts. All plans are now available. Contact NVaero at 1-800-515-4811 or info@nvaero.com. Steve built KR2 N902G (shown above), which has won several awards at the KR Gathering.
---
The "Official" 2016 KR Gathering will be most likely held at Mt Vernon, Il. (MVN). You can expect about 10-20 KRs to fly in for the Gathering, depending on the weather (and whether or not the FAA has shut down general aviation at the time). This is THE place to put your hands on real KR aircraft so don't miss it! If you're light and lucky, you might just get a ride in one.
---
---
The Speed of Building, the Speed of Flight
The Economical KR System
When Kend Rand designed his KR-1 in 1972, he also pioneered a state-of-the-art foam-and-fiberglass composite construction method which has now become standard in homebuilt, commercial, and military aircraft. Its strength-to-weight ratio is superior to conventional construction methods, and the ease of shaping compound curves produces fast, clean surfaces that even the novice can master. The resulting aircraft are lightweight and trailerable.
The KR-1 is the single seat low wing retractable monoplane which is typically powered by smaller VW engines, up to the VW 2100. The KR-1B motorglider is a standard KR-1 with modified outer wing sections. With this simple wing conversion, the original KR-1 becomes an excellent self-powered glider.
The KR-2 is a high speed two-place side-by-side monoplane. As with all KR's, the KR-2 is equipped with removable wings, and your choice of retractable, fixed conventional, or tricycle gear.
The KR-2S is the latest KR in the fleet. It includes a 16 inch stretch in the fuselage over the standard KR-2, more head and leg room and pre-molds made of the latest oven-cured, vacuum-bagged pre-pregs. Its stylish raked canopy and fixed landing gear give it a racy appearance that is only exceeded by its performance. The KR-2S will accomodate engines including VW's, Jabiru's, Continental C-85's, and O-200's.

---
Specifications and pricing....
For more info on the KR series, click on the appropriate photo below
---
Information packs are available from nV Aero at a cost of $20.00 (US, $25.00 overseas). Please email your request at info@nvaero.com. Provide your contact email and phone number. We will send and invoice for online payment.
---
Legal disclaimer: The following builder links are not affiliated with nV Aero or Rand Robinson Engineering, nor does the company endorse advice given by the authors that departs from the factory-provided plans and builder's manual instructions.

KRnet is an independently-operated free KR email list service where more than 650 individual KR builders exchange information about building and flying KR aircraft. Visit KRnet's site at http://www.krnet.org for links to over 100 KR websites, with KRs either under construction, or completed and flying. This is one of the most active online homebuilt aircraft groups in the world! And while you're there, subscribe to the free, no-spam list and start your KR education.
---
The KR Newsletter was a monthly newsletter published over a span of 27 years, but now discontinued. The complete library can be downloaded from www.krnet.org


---
Order KR plans and components from:

nV Aerospace, LLC.
23052H Alicia Pkwy #413
Mission Viejo, CA. 92692


Phone 800-515-4811
Fax 949-544-0495

---
last updated Sept 29, 2015